Regular care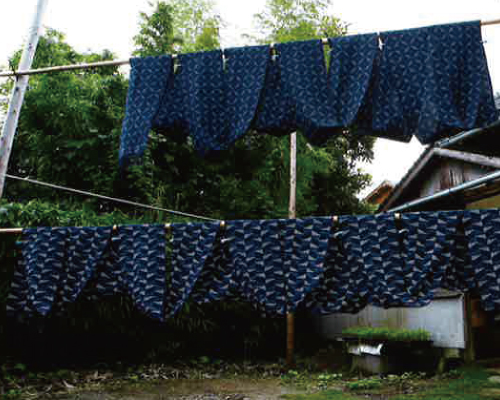 Kurume Kasuri is cotton, so you can easily wash it at home. For the first few washes, you should wash your garment by itself because it could discolor other items. Hand wash with a mild detergent and rinse well. After gently wringing out the excess water, turn the garment inside out and dry it in the shade.
Gentle cleaning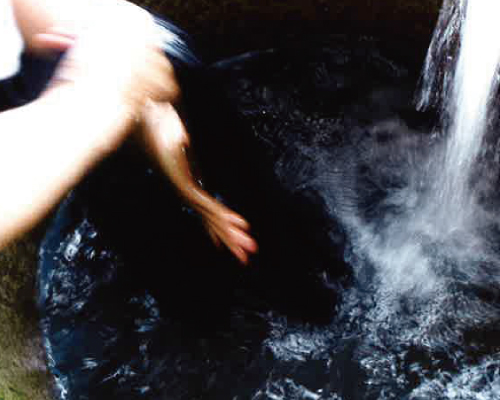 To preserve the natural texture of the indigo dye, avoid using detergents that contain bleach or fluorescing agents. Garments should be gently hand-washed to ensure they last longer. Using a machine dryer or direct sunlight will accelerate fabric damage, so be sure to dry it in the shade.
Tips for long-term storage
Kurume Kasuri is dyed with natural dyes, so the fabric is susceptible to fading in sunlight. When storing a garment for the long term, be sure to keep it in a dark place out of direct sunlight. Because the texture becomes more comfortable every time you wear a Kurume Kasuri garment, regular use may be the best way to keep it in good condition.