Annual Events
3rd weekend of March: Kurume Kasuri Ai Ai Deai Festival (exhibition and spot sales; announcement of new products)
April 26: Kurume Kasuri Founder's Festival (memorial for Inoue Den)
1st weekend of June: Kasuri Town Tour in Chikugo (workshops opened for tours)
Two days in September: Fukuoka Prefecture Traditional Arts and Crafts Exhibit
3rd weekend of September: Hirokawa Kasuri Festival (workshops opened for tours)
3rd weekend of November: Kasuri Town Tour in Chikugo (workshops opened for tours)
Schedules subject to change and events maybe be cancelled due to unforeseen circumstances.
Kurume Kasuri Museum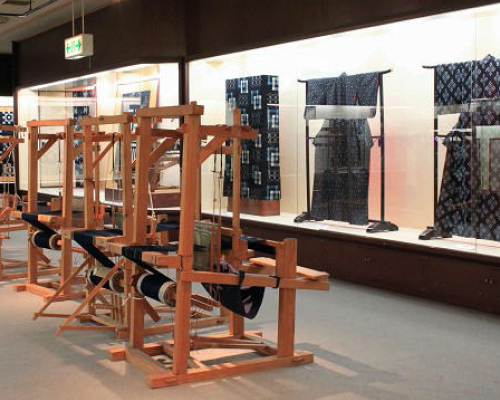 Enjoy exhibits on the history of Kurume Kasuri, the manufacturing process, and valuable pre-war works. You can also request a demonstration of Kurume Kasuri hand weaving (reservations required). There is also a video about the manufacturing processes for other handicrafts of the Kurume region.
Information
Kurume Regional Industry Promotion Center 2F, 5-8-5 Higashi-Aikawa, Kurume
Open: 10:00~17:00
Closed: Year-end / New Year's
Tel.: 0942-44-3700
Tokuunji Temple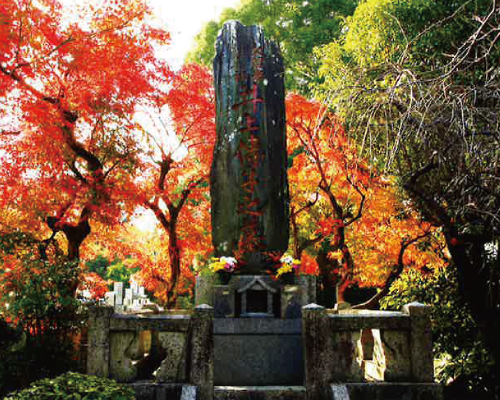 Home to the grave and a bust of Inoue Den, the founder of Kurume Kasuri.
66 Teramachi Kurume City, Fukuoka
Passing the torch: Hands-on training events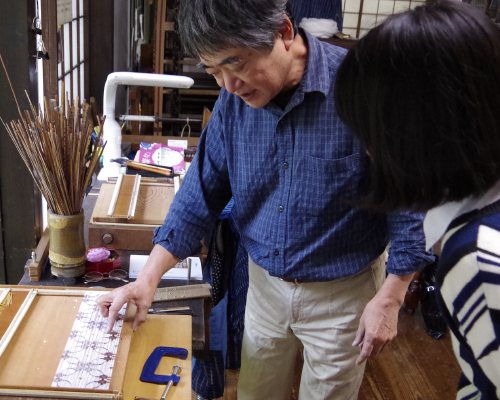 Kurume Kasuri has been designated by the national government as an important intangible cultural property. With a shortage of successors, the Association is actively engaged in activities to teach techniques to the next generation and preserve this important tradition. We hold these hands-on training events to get as many people as possible familiar with the techniques of Kurume Kasuri.
World's largest Kurume Kasuri event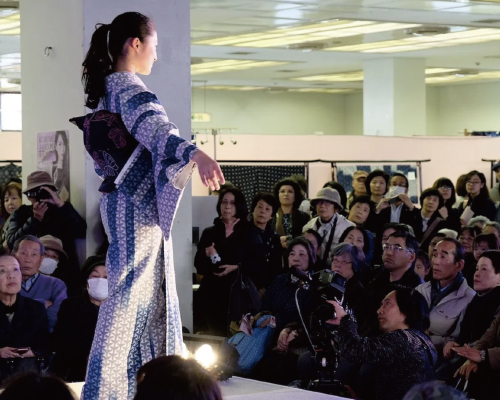 Every year in late March, the Association sponsors the Kurume Kasuri Ai Ai Deai Festival where Kurume Kasuri takes center stage. Visitors can purchase a wide range of items including fabric, clothing and accessories at a discounted price. Meanwhile, new Kurume Kasuri products and creations are showcased at the new product presentation. There is also a fashion show, photo sessions, and hands-on workshops that visitors can enjoy.
Regular Exhibition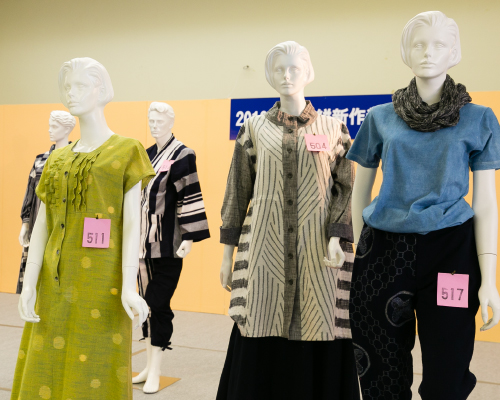 Every year an exhibition is held to showcase the latest Kurume Kasuri designs and styles.
Global Publicity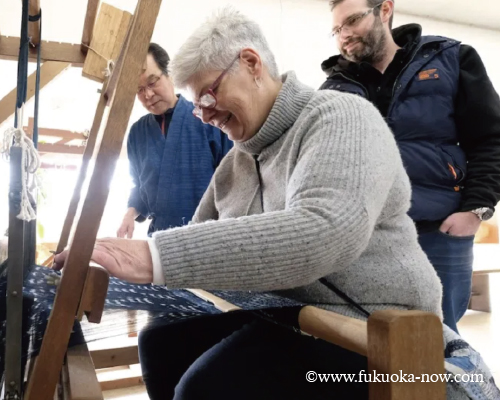 The Association actively shares information with the world about Kurume Kasuri, one of Japan's preeminent traditional handicrafts, and the fabric has gained a stellar reputation abroad. The charm of cotton kasuri, a product that has been nurtured for more than 200 years and combines both artistry and functionality, continues to be loved by people of all ages all over the world who appreciate genuine craftsmanship and natural fabrics.